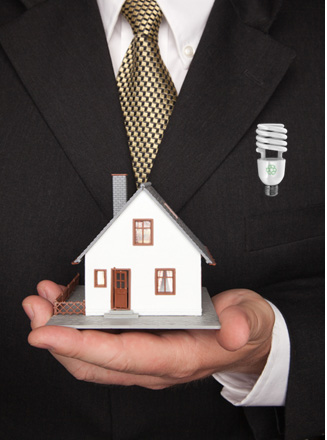 Buildings are responsible for almost 43 per cent of the UK's energy consumption and carbon emission
Legal requirements about EPC's and DEC's
Under Article 7 of the EU Energy Performance of Building Directive (EPBD) (2002/91/EC), Energy Performance Certificates (EPC's) are required for almost all buildings when constructed, sold or rented out.
Communities and Local Government has introduced measures in England and Wales to improve the energy efficiency of our buildings, this became compulsory in October 2008-- 'Since October 2008, all properties - homes, commercial and public buildings - when bought, sold, built or rented need an EPC. Larger public buildings also need to display an energy certificate'.
Recast EPBD changes from 9 Jan 2013
The main changes for non-domestic EPCs are:

♦ Buildings over 500m² should now display their energy certificate, if one has been completed for the building.

♦ There is now an exemption for the listed buildings, "buildings and monuments that are officially protected as part of a designated environment or because of special architectural or historic merit in so far as compliance with certain energy efficiency requirements would unacceptably alter character or appearance".

♦ The front page of the EPC is no longer required for sales particulars. Instead, the EPC rating and corresponding graph are now required. Particularly, the document does state that the graph should be shown where there is 'adequate space'.
The latest DCLG guide is available
here
.

The main changes with regards Display Energy Certificates are:

♦ The new requirement for buildings between 500 and 1000m² to have a DEC in place. These certificates will be valid for 10 years.
The new DCLG guide is available here.